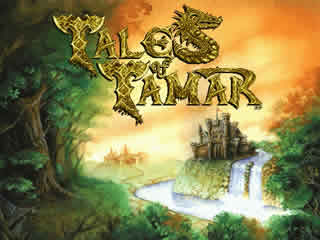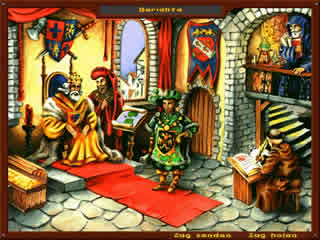 Tales of Tamar, or ToT for short, is a turn based massively multiplayer PBEM game. Thousands of players can play with and against each other on a fantasy world. Players send their turns to the server using the software client, the server computes the results and sends them back to the player. The fun is in interacting with the other players. Each player in this role playing game/rpg takes the role of the sovereign leader of a country and has to build from the small village to a large realm. You can trade, wage wars and use any diplomatic measure imaginable.
Currently, up to 12000 players can take part in Tales of Tamar. There is one turn per day. If you want to become an alpha/beta tester, please register now.
Help us make the game even better and join the beta test!


You could also download the Client to play for free.

Click here for other versions.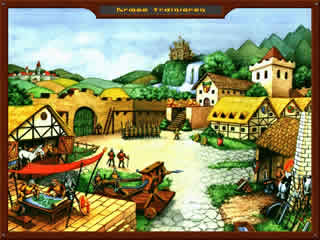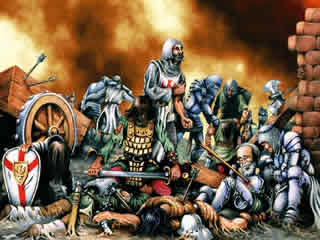 PBEM:
The term PBEM game describes the way a turn is handled through a server. It resembles the older play by mail games. In Tales of Tamar, the players send their turn to the server by means of a locally installed client. The process of transmitting the data is almost fully transparent to the players. They only need to know the address of their mail server, which is used the send the turns.
Fantasy:
Tales of Tamar takes places in a fantasy world, not unlike the medieval legends. Side by side with humans, there are dragons, dwarves, elves, undead, orcs, mages, clerics and many more. Still, Tales of Tamar does not overdo it. We consider our fantasy world as rather conservative.
Medieval time:
Tales of Tamar is based on the European medieval age between 800 and 1300 AD.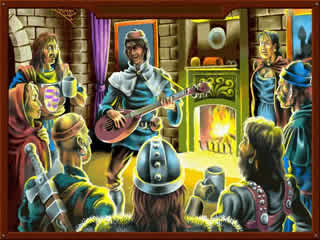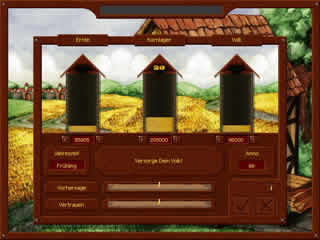 Role playing game/RPG:
Tales of Tamar is a strategic role playing game/RPG. Our world is as interesting as you take on your role as a ruler and play this role throughout the game towards other players. We have players who live by trade, by war, by map making, as chronicler, explorer, pirates, etc. You can choose any role you like. The only limit in this game is the limit of your imagination.
How to get Tales of Tamar?
On the following pages, you can order the Tales of Tamar Base Set or download the freely available version and play for free.
If you have more questions...
... don't hesitate to contact us at wolfen@tamar.net
We hope to have raised an interest in this game and that you will take the time to visit us.
Tales of Tamar Game management