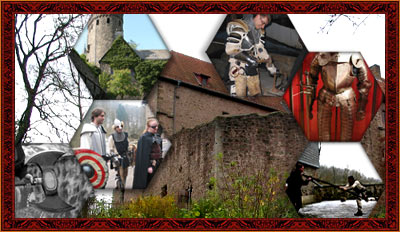 Tales of Tamar annually organizes a LARP, on which rulers of Tamar can play their role. Therefore a topic appropriate location (e.g. a castle) is rented and the whole takes several days.

For all, which donīt know what a LARP is: LARP means "Live Acting Role Playing". Within a LARP you slop into the role of another person (e.g. a noble knight, a dealer or an amazone) and shift together with other players into a fantasy world, in order to experience adventures there.

Actually, you can find more information on past and in the future planned cons as well as information about LARP's on the separate homepage (german only!).

You can find some small movies of past cons in the "Download" Section.
Visitors:

include('counter-new/flount.php');?>


| | |
| --- | --- |
| if(preg_match("/IBrowse/",$_SERVER['HTTP_USER_AGENT']) OR preg_match("/AWeb/",$_SERVER['HTTP_USER_AGENT']) OR preg_match("/AmigaVoyager/",$_SERVER['HTTP_USER_AGENT'])) { } else { include 'intro.php'; } ?> | |
| | |